In the last few years, sustainability has become a buzzword that we encounter everywhere. For LAPP, however, sustainability is not a trend, but a duty. In order to further advance the topic, a central position was created in LAPP Holding AG in the spring of 2022. The LAPPConnect editorial team spoke with Global CSR Manager Maria Dobritzsch.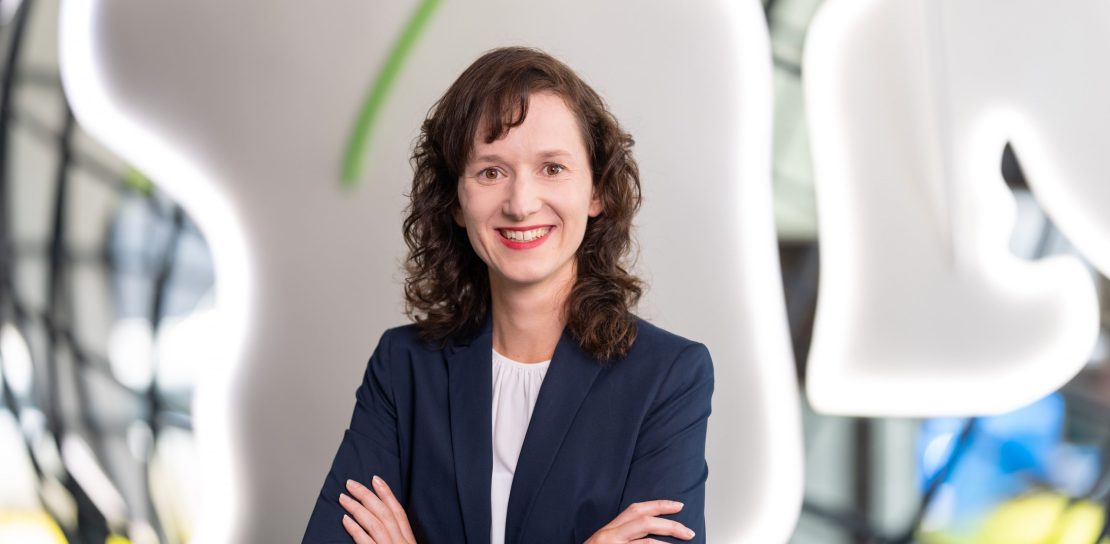 Why was this new position created?
Maria: Sustainability is firmly anchored in LAPP's thinking and actions. And currently there is a lot of movement in this area. The legal requirements are becoming more and more extensive and complex, our customers are increasingly demanding information on our sustainability goals, and our banks are also taking our sustainability performance into account when calculating interest rates and carrying out risk assessments. The newly created position centrally manages the topic of sustainability at LAPP.
How sustainable is LAPP already today?
Maria: Sustainability has been defined as one of the five breakthrough goals of our corporate strategy. The focus of our activities is on our products and their manufacturing processes. Here, the carbon footprint plays an important role. To calculate this, LAPP Product Management recently introduced its own software. The goal is to reduce the CO2 footprint by 20% by 2025. Our resource management plays a major role here, as copper is responsible for the majority of CO2 emissions in the production of our cables. It is therefore particularly important that we pay attention to low-carbon production of the copper. To this end, we are in close contact with our copper suppliers and find out how their production and supply chains are set up. In addition, the colleagues look at other components of the cable. For example, they examine the sheathing and check whether bio-based composite materials or recycled plastics can be used. It is always important that the quality of our products remains guaranteed.
What has LAPP already done in recent years to address the issue of sustainability?
Maria: A lot has already been done. For example, analyses have been carried out on the subject of "green copper" and data collected on our copper purchasing throughout Europe. We're picking up where we left off and want to continue this process globally. Our national companies are not idle either. Some have replaced old light sources and used LEDs in recent years, while others are relying on photovoltaic systems.
At our production site in Bangalore (India), 90% of the electricity required is covered by our own photovoltaic system. Speaking of electricity, we consistently purchase green electricity in Stuttgart.
How are employees motivated to be more sustainable?
Maria: In previous months, we have carried out various campaigns to raise awareness of sustainability among all our colleagues. At our global Learn Challenge at the end of 2021, we collected many ideas. For example, we focused on climate change and social sustainability. Another special highlight was the Sustainability Hackathon at the beginning of the year. Here, interdisciplinary teams worked on various issues related to sustainability. Exciting ideas were discussed, such as awarding an internal sustainability prize.
Is there a particular goal we are working towards in terms of sustainability?
Maria: My big goal is to be able to present a regular sustainability report for the entire Group. The first step is a kick-off workshop in Stuttgart and the establishment of a sustainability steering group. The plan is for this committee to bring together colleagues from different areas of the company on a regular basis to define sustainability goals for the company and to initiate projects.
Another essential building block for comprehensive sustainability reporting is the introduction of suitable software. This will take place before the end of 2022. Finally, it is becoming increasingly important to define, collect and evaluate sustainability indicators. For example, water and energy consumption, waste volumes and gender ratios can be used for this purpose. Initially, the software will be tested at the Stuttgart site. In the long term, a global rollout is planned. We aim to present the first sustainability report for Germany as early as the end of 2023.